The Circular Food Systems for Rwanda program will help transform Rwanda's food system to be more circular and sustainable by 2024.
Food is fundamental to our health, environment, society and economy, but today's food system is wasteful, resource-intensive and polluting. 
Roughly one-third of food produced globally is lost or wasted, which amounts to about 1.3 billion tons per year. Meanwhile, 800 million people worldwide don't have enough to eat.
Building a circular economy for food, while operating within planetary boundaries, will be crucial to supporting the world's growing population—an expected 9.7 billion people by 2050.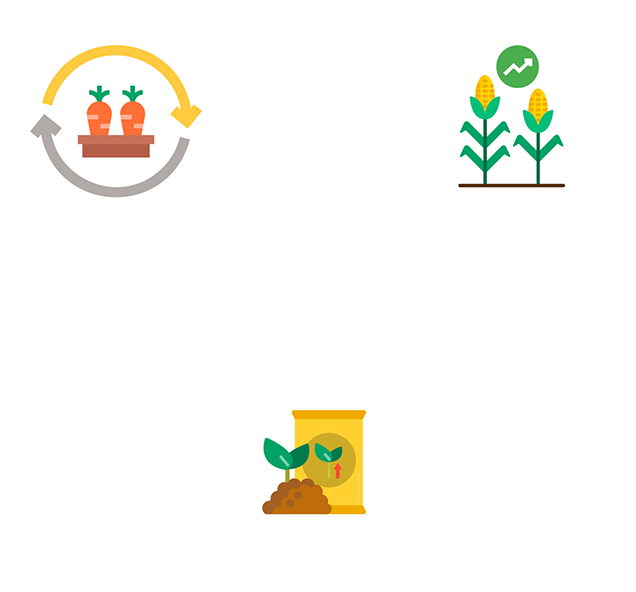 Three Principles of a Circular Economy for Food
Food production is often resource-intensive, wasteful, and polluting.
However, agriculture has great potential to regenerate natural systems, keeping soil healthy and water clean while storing carbon and providing a home for a range of biodiversity both above and below ground.
We need to reduce the vast amounts of food we currently lose at all stages, from production to consumption. If current levels of food loss and waste were a country, it would be the third largest greenhouse gas emitter in the world. By minimizing that loss and waste we can not only feed more people, but make huge progress toward mitigating climate change.
Less than 2% of the valuable nutrients in food by-products and waste are currently recycled.
By using these nutrients as fertilizers, in animal feed, or for feedstock in products like textiles and plastics, we can drive innovation, create new business opportunities and lessen damage to the environment.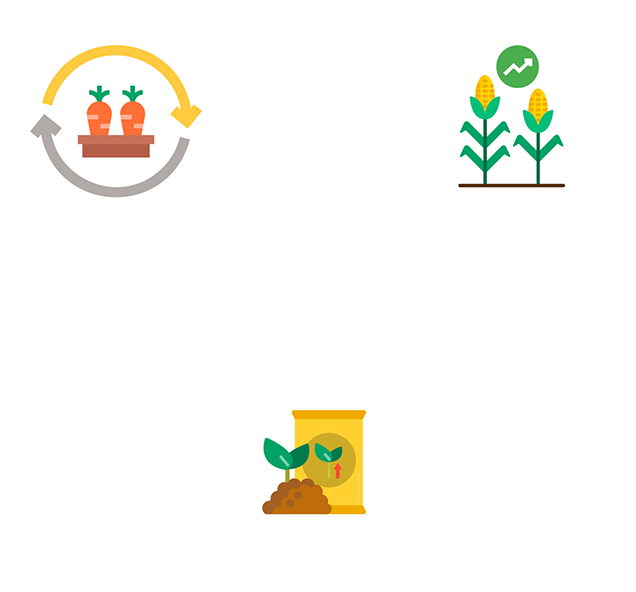 Produce food in ways that regenerate nature
Reduce food loss and waste
Use commonly wasted resources productively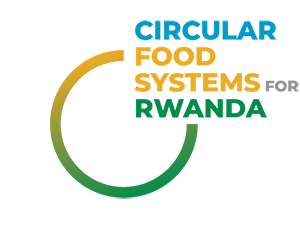 How will this program foster the growth of circular food practices in Rwanda?
Circular Food Systems for Rwanda aims to put these three principles into practice. A development fund will provide technical assistance to small and medium-sized enterprises (SMEs) in implementing a circular business model or improving upon their current practices. At the same time, the program aims to create an enabling policy environment to catalyze system transformation.
The SME
Development Fund
The development fund will provide technical assistance to agri-food SMEs in Rwanda to improve their ability to utilize and scale circular business models.
Do you run an SME in the food sector in Rwanda?
Find out out more about how the Circular Food System for Rwanda initiative provides technical assistance.
Policy and Stakeholder Engagement
The program will focus on creating effective policy and increasing stakeholder engagement for an enabling environment for food systems transformation in Rwanda.
To do this, a multi-stakeholder platform will be created to enable and encourage exchanges and dialogue between public, private and civil society players relevant in the transition to a circular food system in Rwanda.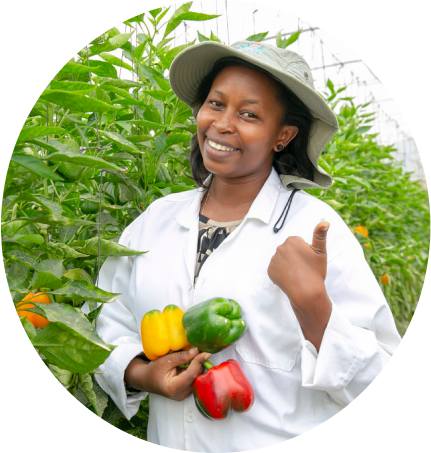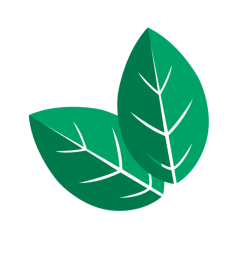 Realizing the goal of building a circular economy is a team effort.
Circular Food Systems for Rwanda is a partnership between several national, regional and global organizations.